Best Photo Repair Software
If you want to recover damaged JPG images, we recommend using the best software to repair corrupted JPG files. It works with various devices and platforms as Windows and Mac computer drives, memory stick, USB flash drives, SD card, storage media in your smartphones, digital cameras, CCTV, etc.
Once the picture is recovered, you can save it either as a new bitmap or in the original file format. Such file repair programs help you avoid JPG losses.
Top 7 Software to Repair Corrupted JPG
When selecting the best JPEG repair software, we've paid attention to usability, intuitive interface, extra features offered, free trial option, and support for various file formats. Presented software let you recover damaged pictures and even improve their quality. These are useful programs to use for photographers.
Verdict: When you need to repair corrupted JPEG and JPG images, Stellar Photo Repair comes in handy. It also helps you fix any blemishes that may appear in your images such as blurriness, pixelation, or distortions to keep your valuable memories alive.
The program comes with the preview option for restored images. This tool offers you not only to recover files but also to extract the chosen JPG files. Once the pictures are repaired, you can save them anywhere you need.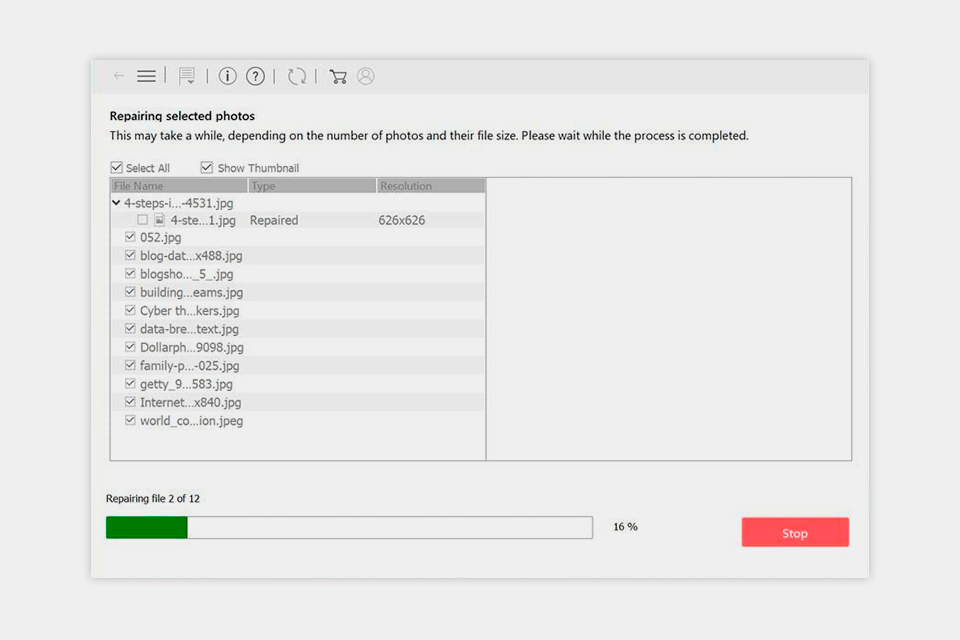 ---
Verdict: Pic Doctor is a photo repair app that copes with fixing any damaged JPG files. It also works with corrupted PSD files. Instead of JPG, Pic Doctor outputs processed files in BMP format. The software works only on Windows devices.
Pic Doctor offers a batch processing feature and leads you through three steps – add an image, choose a folder, and press 'Rescue' to save the recovered pictures to the necessary folder.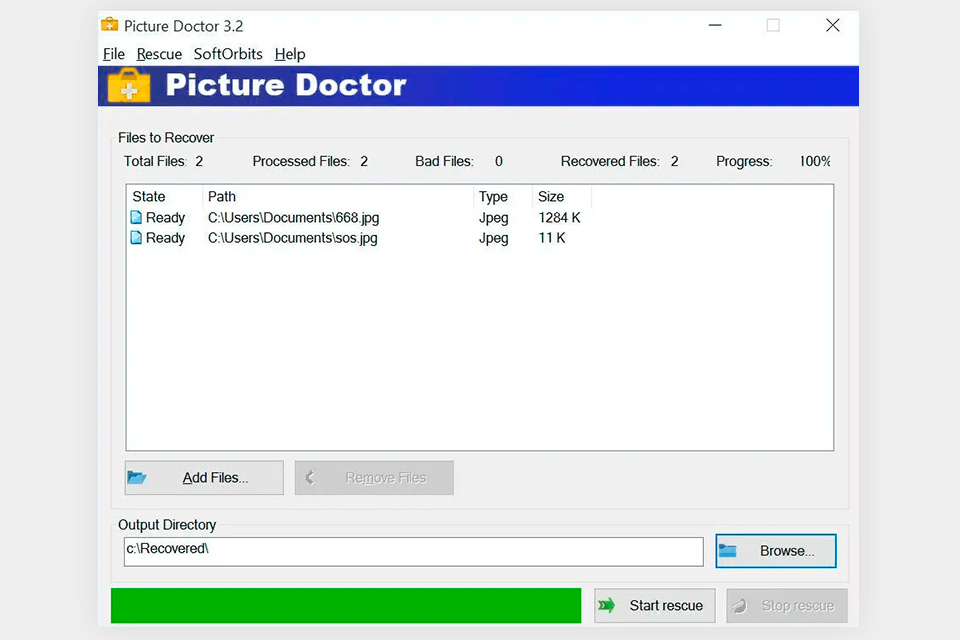 ---
Verdict: You can easily repair JPG file with a specific tool named File Repair. It comes with various modules that allow working with JPEG, Photoshop files, PDFs, emails, etc. To repair any file, you need to choose the appropriate software module on the website.
The program is capable of scanning damaged files to transfer valuable data from them to a separate file. File Repair works with JPEG, GIF, TIFF, BMP, PNG, or RAW pictures.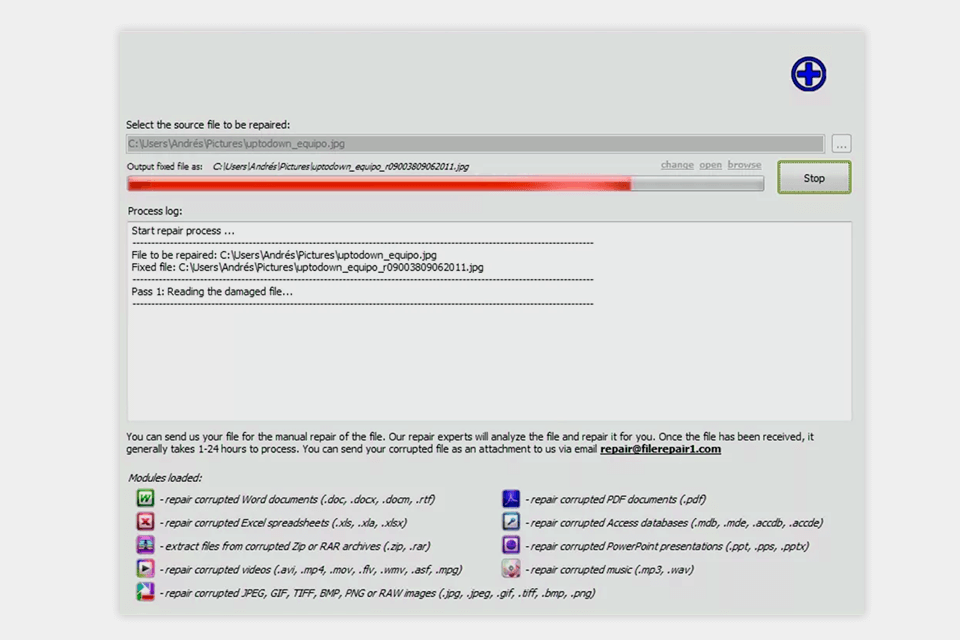 ---
Verdict: JPEG Repair Toolkit is the best software to repair corrupted JPG headers with the help of a reference or sample file. It serves as an easier alternative to a hex editor that replaces damaged heard with an intact one. The software was developed mostly for personal needs.
Due to an intuitive interface, the image repairing process doesn't cause any difficulties. There are three repair modes supported by the software. The hard repairs are aimed at recovering those files that users even can't open.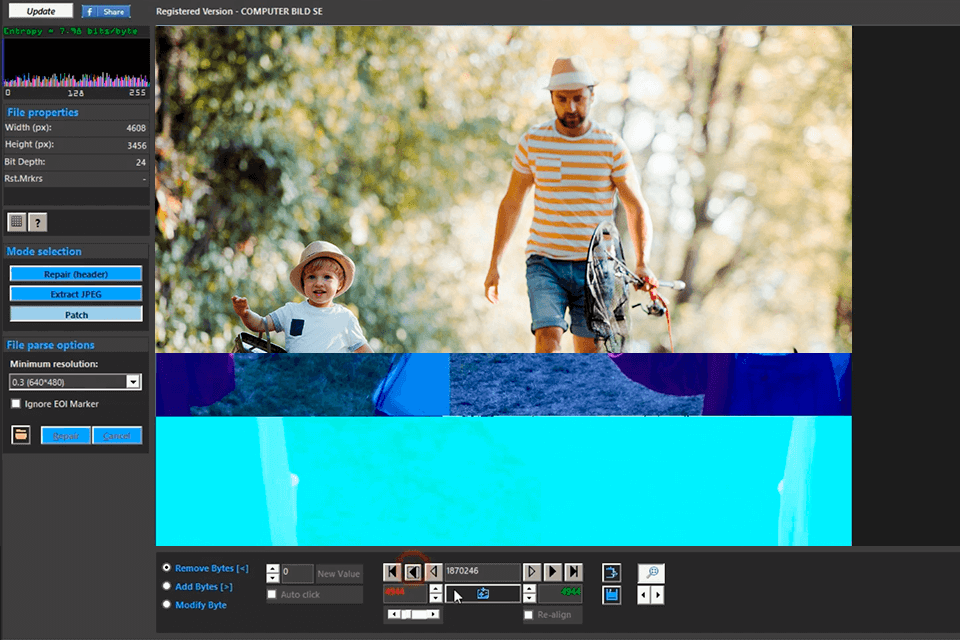 ---
Verdict: PixRecovery is a kind of program that doesn't only repair corrupted JPEG and JPG pictures but also works with PNG, BMP, TIFF, RAW, PSD, etc. It allows you to restore the lost files, perform an in-depth backup, and repair damaged images.
You can choose to save a restored file as a new one in bitmap (.bmp) or an original file format. The recovery procedure doesn't affect original dimensions and colors. You don't need specific skills to use the software. Besides, there are only basic buttons and you just need to drag the desired file and wait when the processing is completed.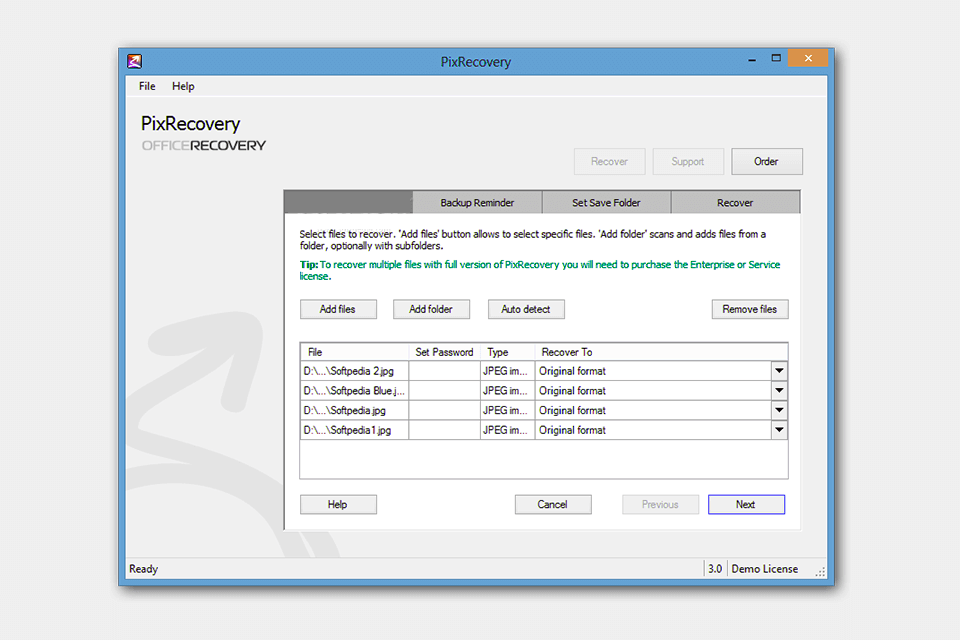 ---
Verdict: VG JPEG Repair Online excels at dealing with rare or complex image errors that most competing software can't handle. You can use it to fix a significant number of JPG defects automatically in a matter of seconds. The service extracts the necessary data from the images, analyzes them, makes any possible repairs, and provides you with the result.
This option heavily relies on pattern recognition because in some cases it's hard to determine the specific error that affected the image, which is why multiple repairs are applied, meaning the user is provided with several results for each file. That said, you shouldn't let this puzzle you, as you can merely pick the needed image when downloading.
Additionally, you can make use of the free trial option to check if this service can repair some of your JPEG files. However, if you need to recover a large number of images, you'll be offered to buy a client account.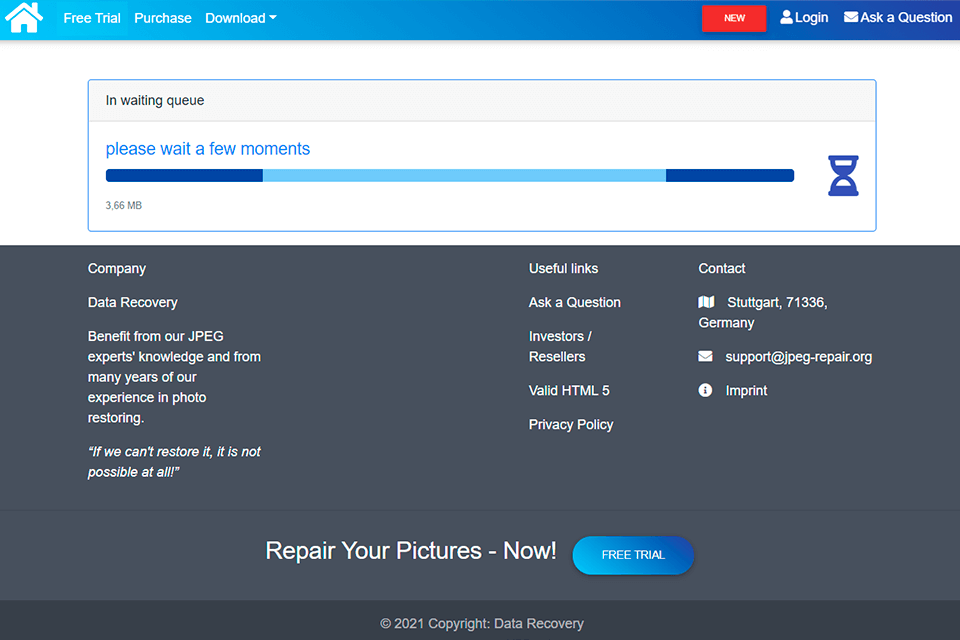 ---
Verdict: Recovery Professional is a JPEG repair toolkit that is compatible with almost all Windows versions. To initiate photo recovery, you need to run a program and upload a necessary file. After the recovery is completed, you can choose the folder to save your files to.
While processing, JPEG Recovery PRO preserves the original colors, dimensions, and general image quality. It's worthy photo recovery software as well as a useful instrument for bulk file conversions.